Here are 12 shoes that will look great and keep your feet happy on your travels. The best part: They're all less than $150, so they'll fit your budget as well as your suitcase.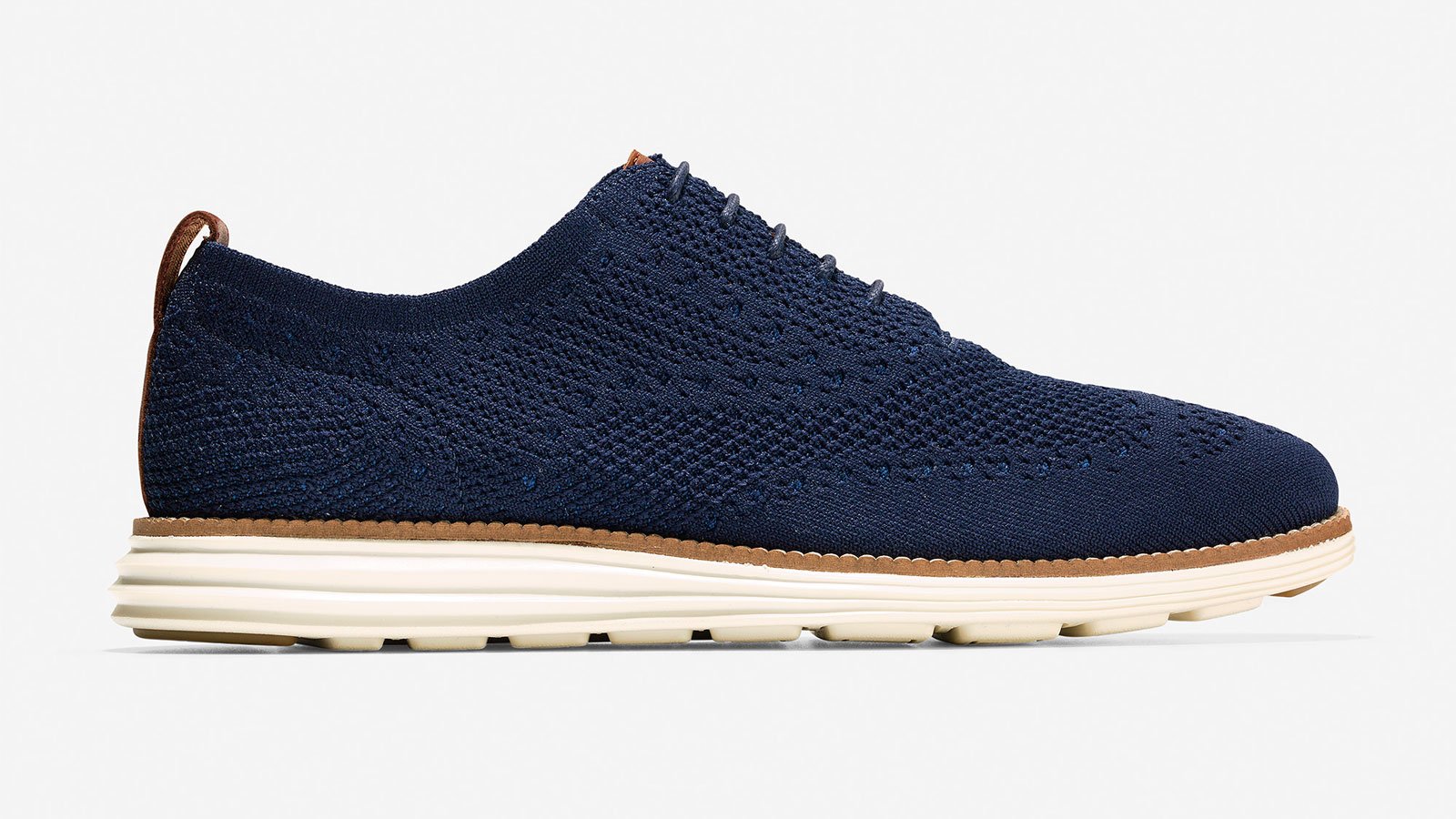 Photo credit: Cole Haan
Cole Haan Original Grand Wingtip Oxford
These shoes have a chameleon-like ability to change with an outfit. Heading to happy hour? They're dressy sneakers. Out for a business lunch? They're a modern take on the classic oxford wingtip. Made with lightweight, flexible materials, not to mention the rubber sole, they're comfortable enough for strolls in the city and airport.
Price: $140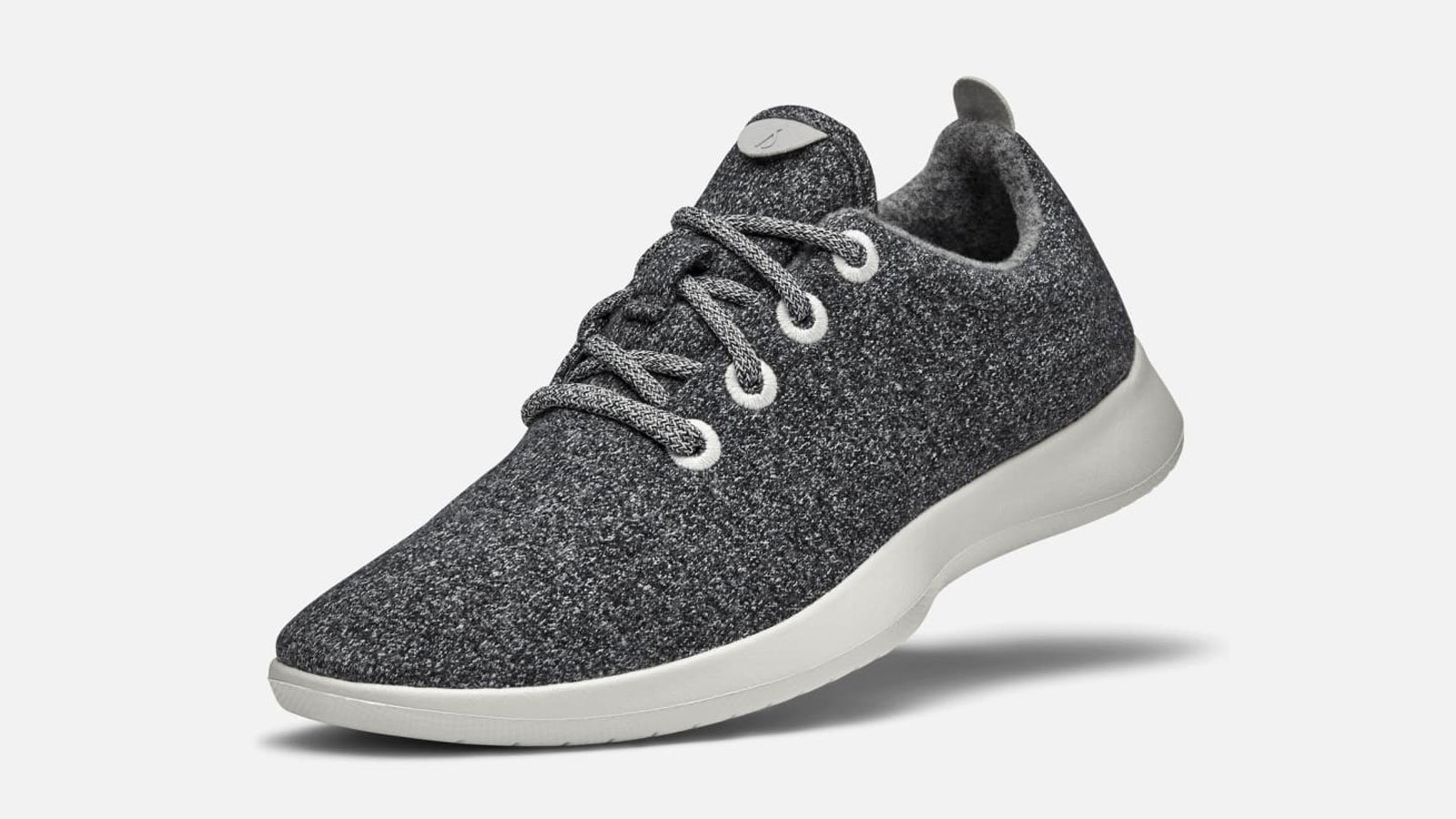 Photo credit: Allbirds
Allbirds Merino Wool Runners
Allbirds produces "the world's most comfortable shoes," according to its website. The company's Merino wool sneakers make a good argument for that. The superfine wool hugs your foot and is moisture-wicking—they'll keep you cool in the summer and warm in the winter. The sneakers are also very much of the 21st century, in terms of versatility, with a formally casual look and cause: The laces are made from 100% recycled polyester. These shoes are machine washable, too—a bonus for business travelers who pile up steps.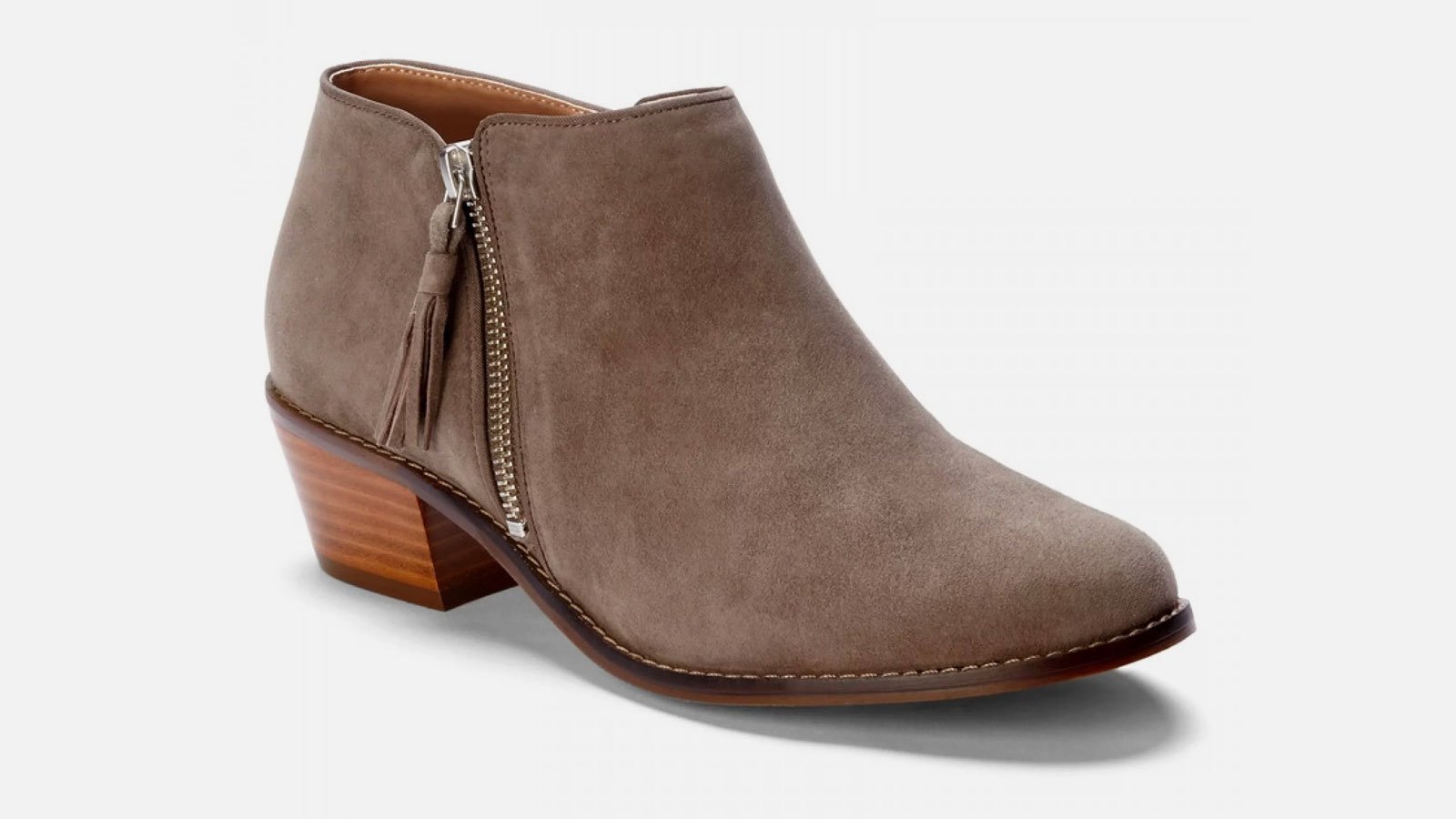 Photo credit: Vionic
Vionic Serena Ankle Boot
The zipper stands out immediately, adding flair to an otherwise formal appearance. That isn't to say it doesn't serve a practical purpose, however. The zipper makes for easy on/off and a snug fit. In total, these are stylish boots that bring support and comfort but won't put a dent in your wallet. Oh, and they come in half and whole sizes as well as two widths.
Price: $149.95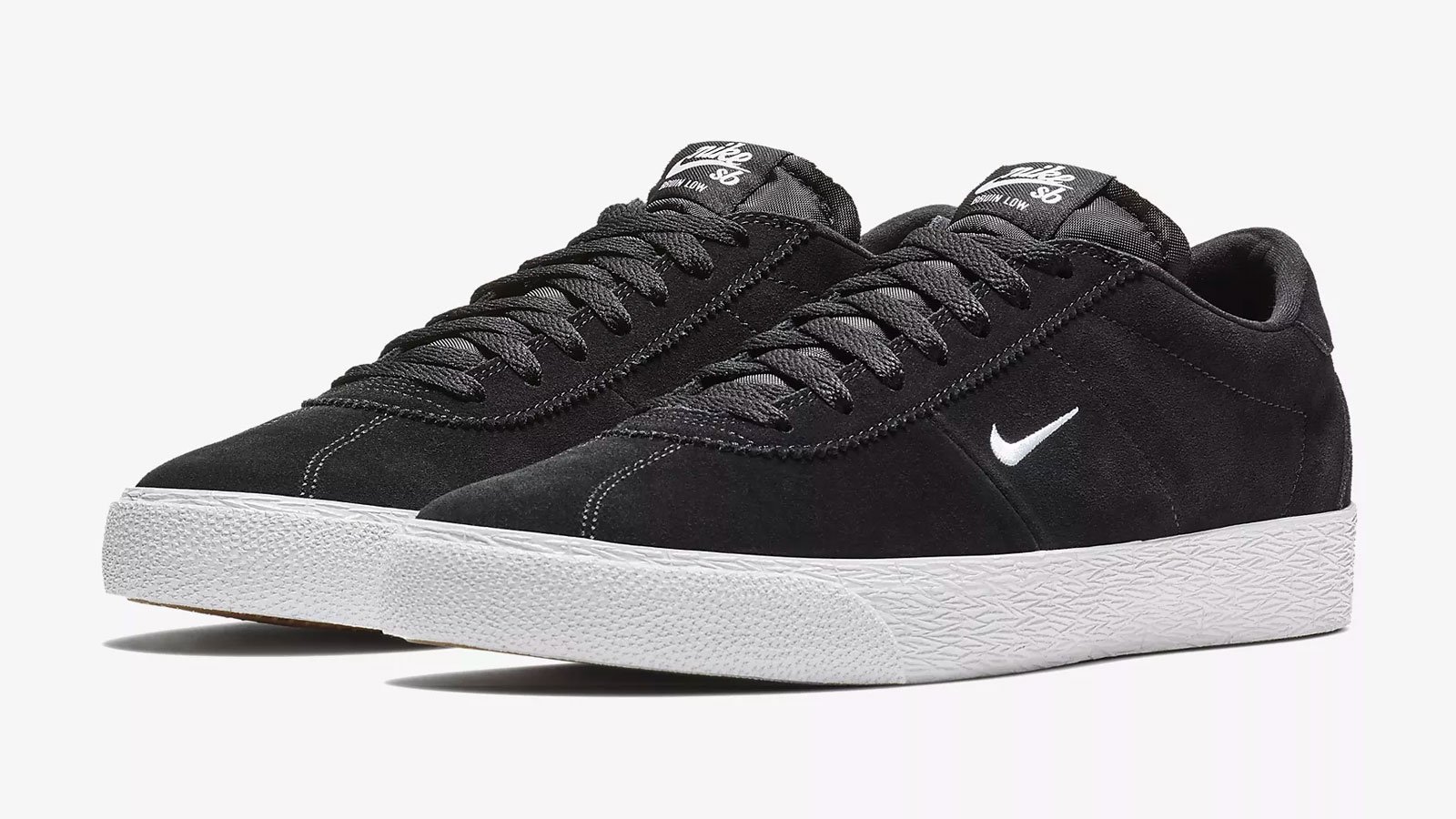 Photo credit: Nike
Nike SB Zoom Bruin
Nike Skateboarding has produced dozens of sharp lines that are understated compared to the shoe giant's more famous collections. The Zoom Bruin mixes all the qualities of a typical skate shoe—lightweight, big on comfort, a flat sole—with the look of a business casual sneaker. Save for the material, it's nearly identical to the much more expensive Koio Capri. The small swoosh is evidence of the subtler branding Nike emphasizes in its skateboarding department (for a more casual look, consider the Chukka Blazer XT).
Price: $48.97 on sale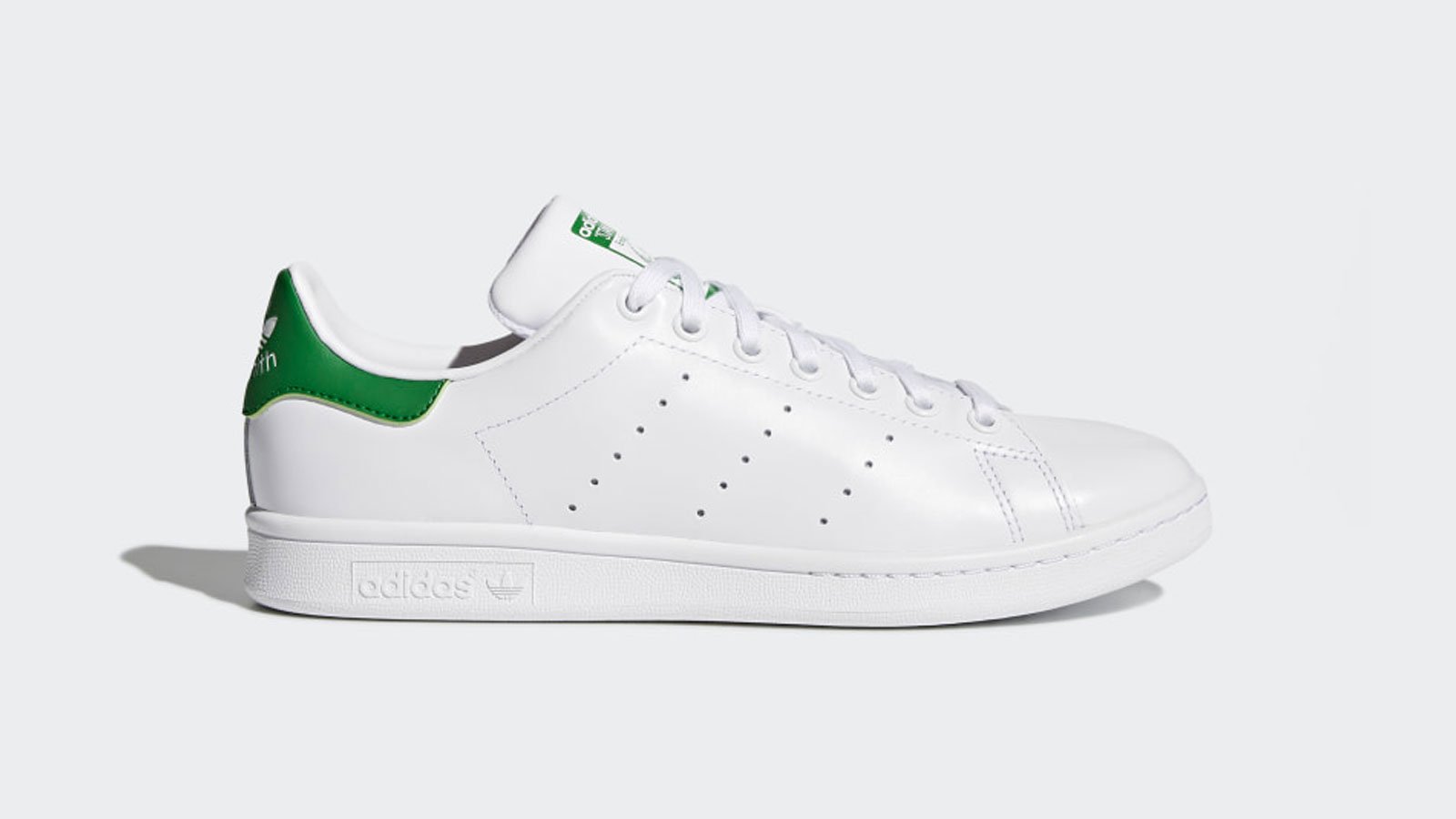 Photo credit: Adidas
Adidas Stan Smith
A classic look from a classic company, the Stan Smith has long been one of the Three Stripes' most popular offerings. The shoes, not unlike those from eternal rival Nike, have shifted to a more formal appearance without sacrificing the comfort of a widely sold sneaker. Check out the Recon model in particular, "streamlined...with a modern touch," according to its website.
Price: $80 - $120 depending on model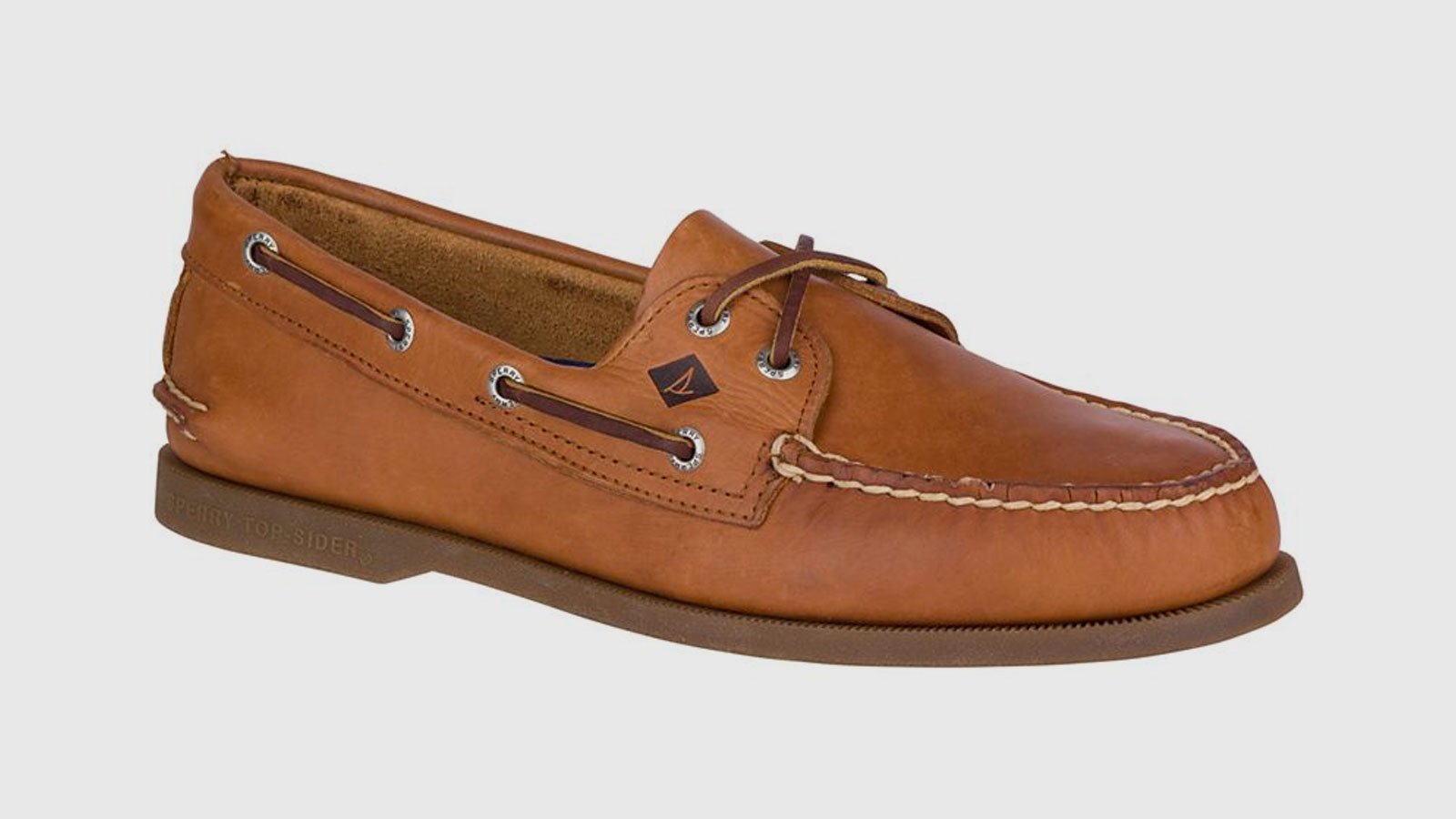 Photo credit: Sperry
Sperry Authentic Original
If you can't bring the boardroom to the yacht (and most of us can't), bring the yacht to the boardroom. These unisex boat shoes are great for outdoor spaces and neutral enough in appearance to be worn with business casual attire. Plus, their easy-slip-on nature, not to mention general comfortability, makes them perfect for traversing airports. Everyone needs a pair of Sperrys in their closet.
Price: $94.95 (Men's | Women's)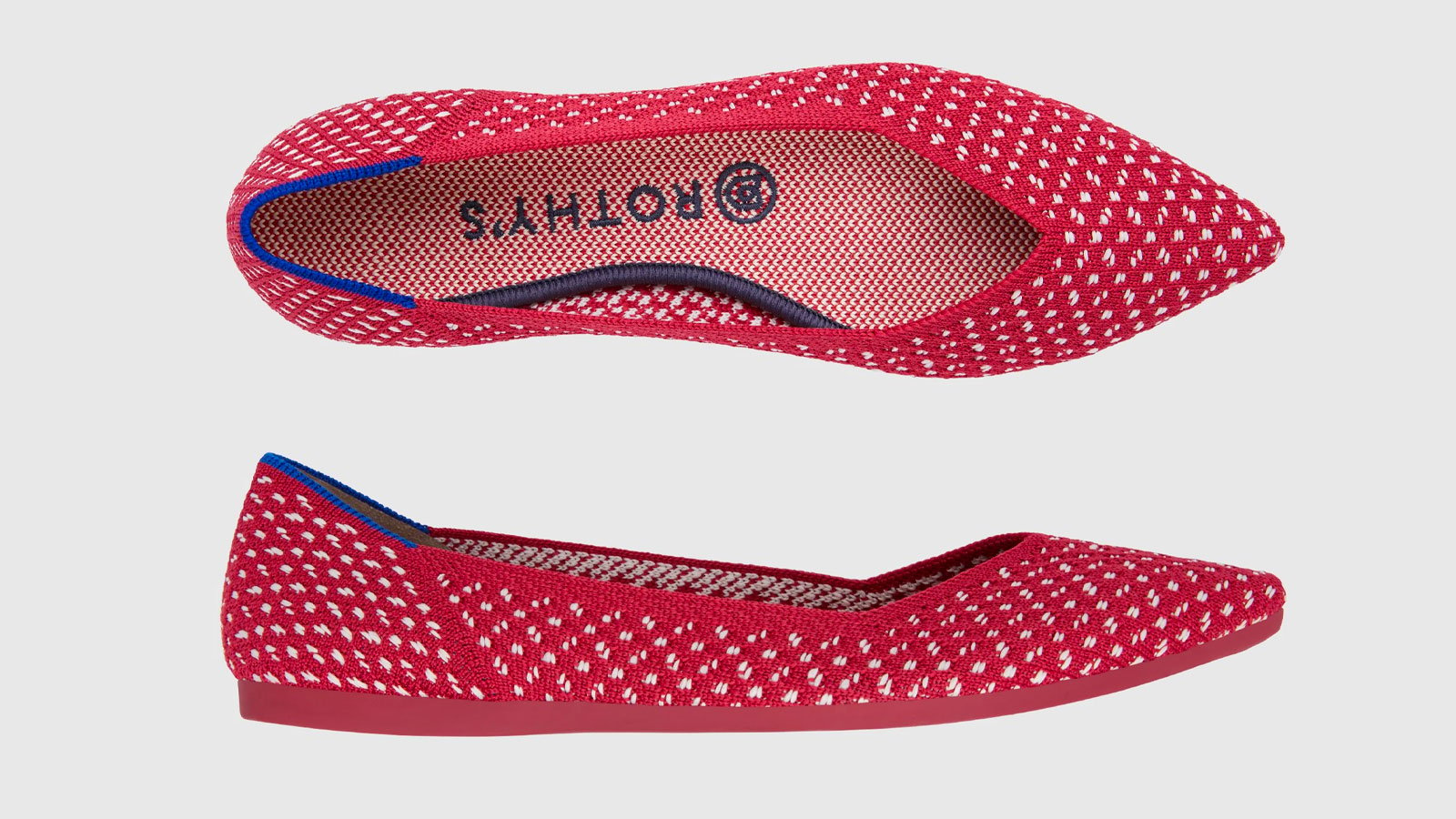 Photo credit: Rothy's
Rothy's The Point
These are kicks with a cause: Rothy's makes The Point out of recycled water bottles that were headed for the landfill. So no matter which of the 23 colors and styles you choose, you'll be going green. That's a bonus, because the shoes look great and will keep your feet cozy, whether you're on the plane, in the meeting room, or exploring the social scene of the city you're visiting.
Price: $145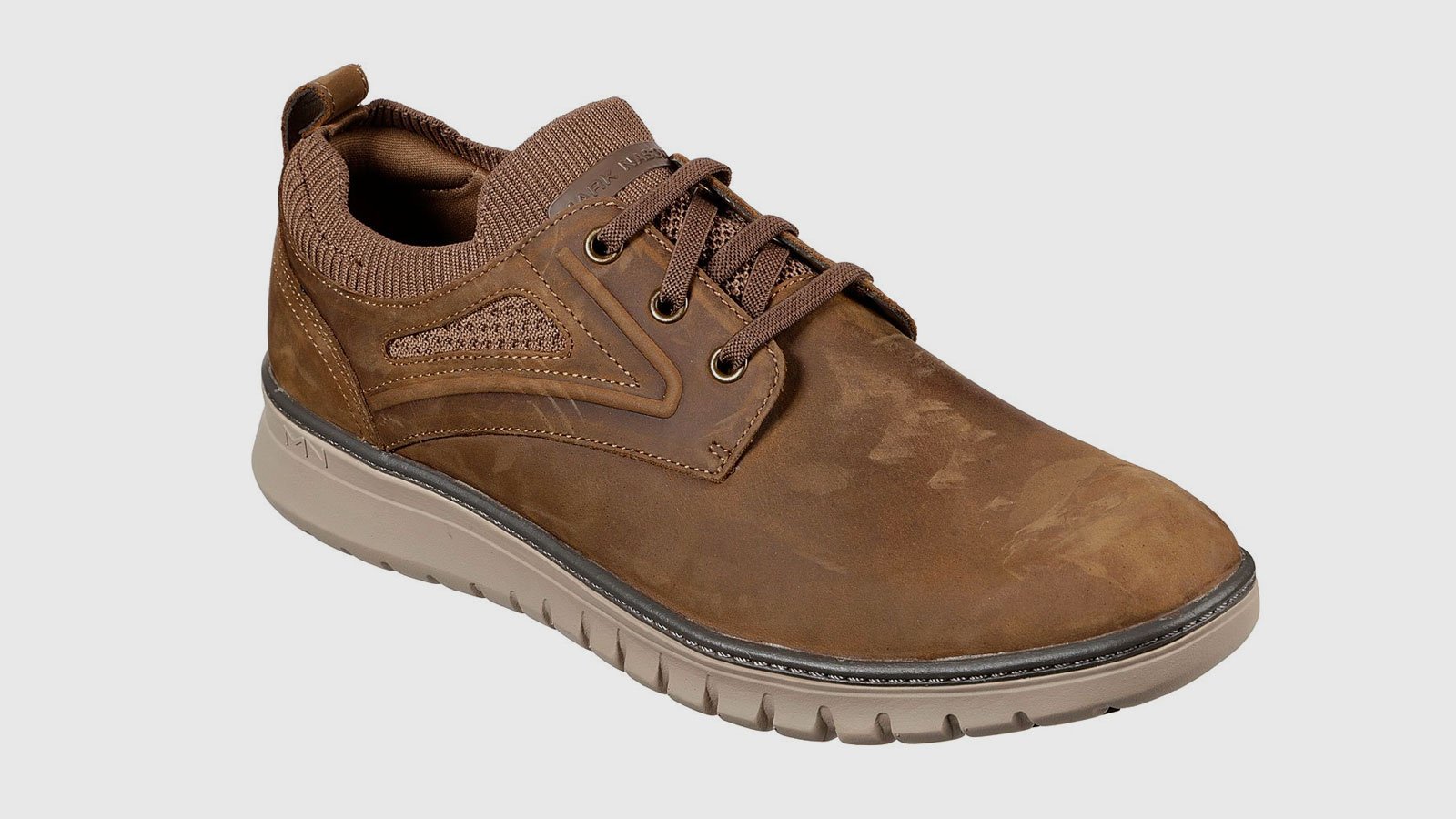 Photo credit: Skechers
Skechers Mark Nason Neo Casual - Lido
Business travelers looking for the most bang for their buck could spend an awfully long time shopping the Mark Nason collection at Skechers. The shoes, like the Neo Casual - Lido, can best be described as approachably dapper. Skechers have long had a reputation as a brand for dads, but there's no denying their shoes are comfortable. Now they have a look to match.
Price: $115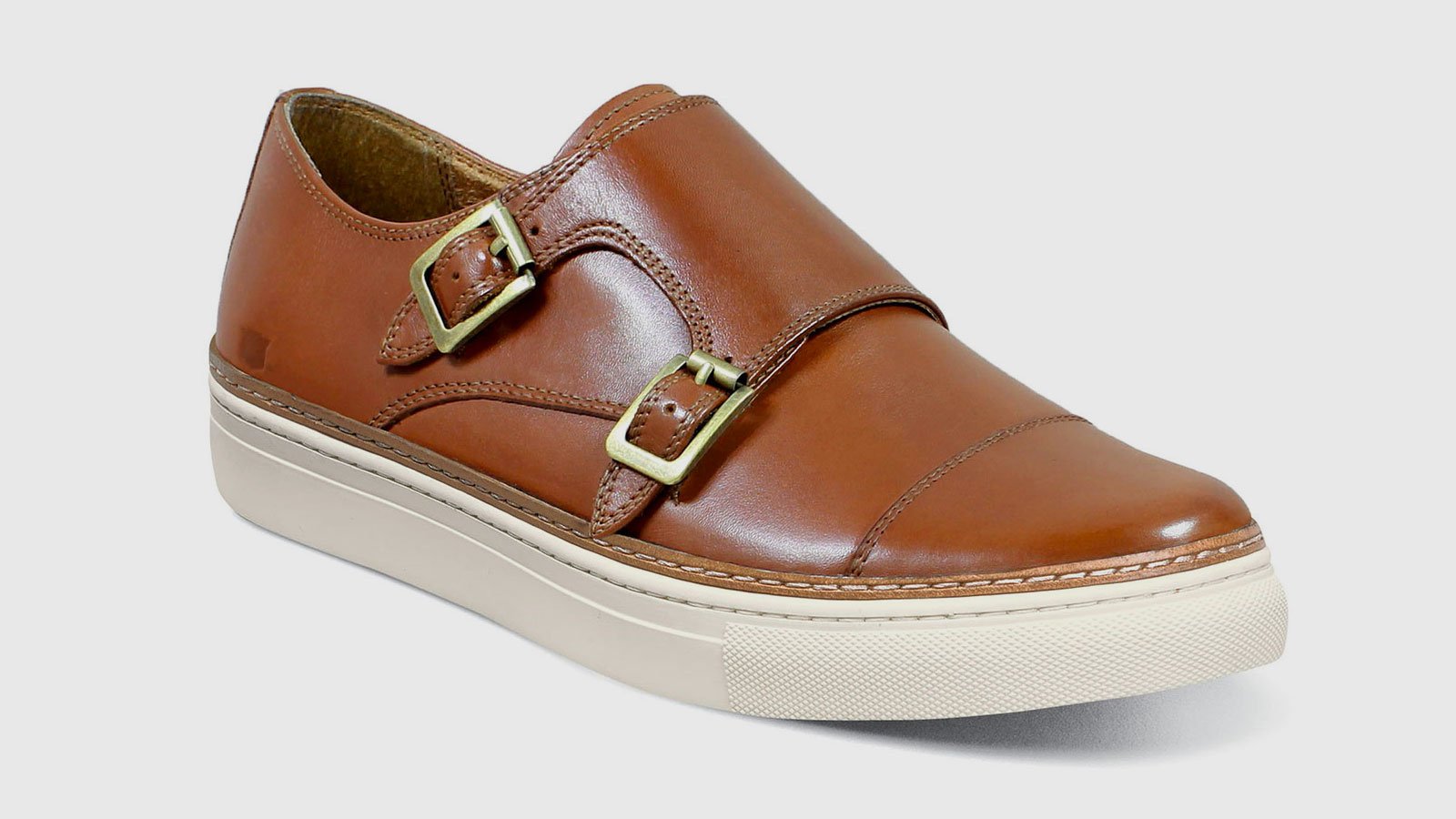 Photo credit: Florsheim
Florsheim Press Cap Toe Double Monk Sneakers
"A laid-back casual shoe with a twist," according to the Florsheim website, the Press Cap Toe Double Monk will turn heads at a reasonable cost. The buckles stand out immediately as unique to sneaker design, but it's the rubber sole that will make the difference for travelers. You'll look great while walking in comfort.
Price: $110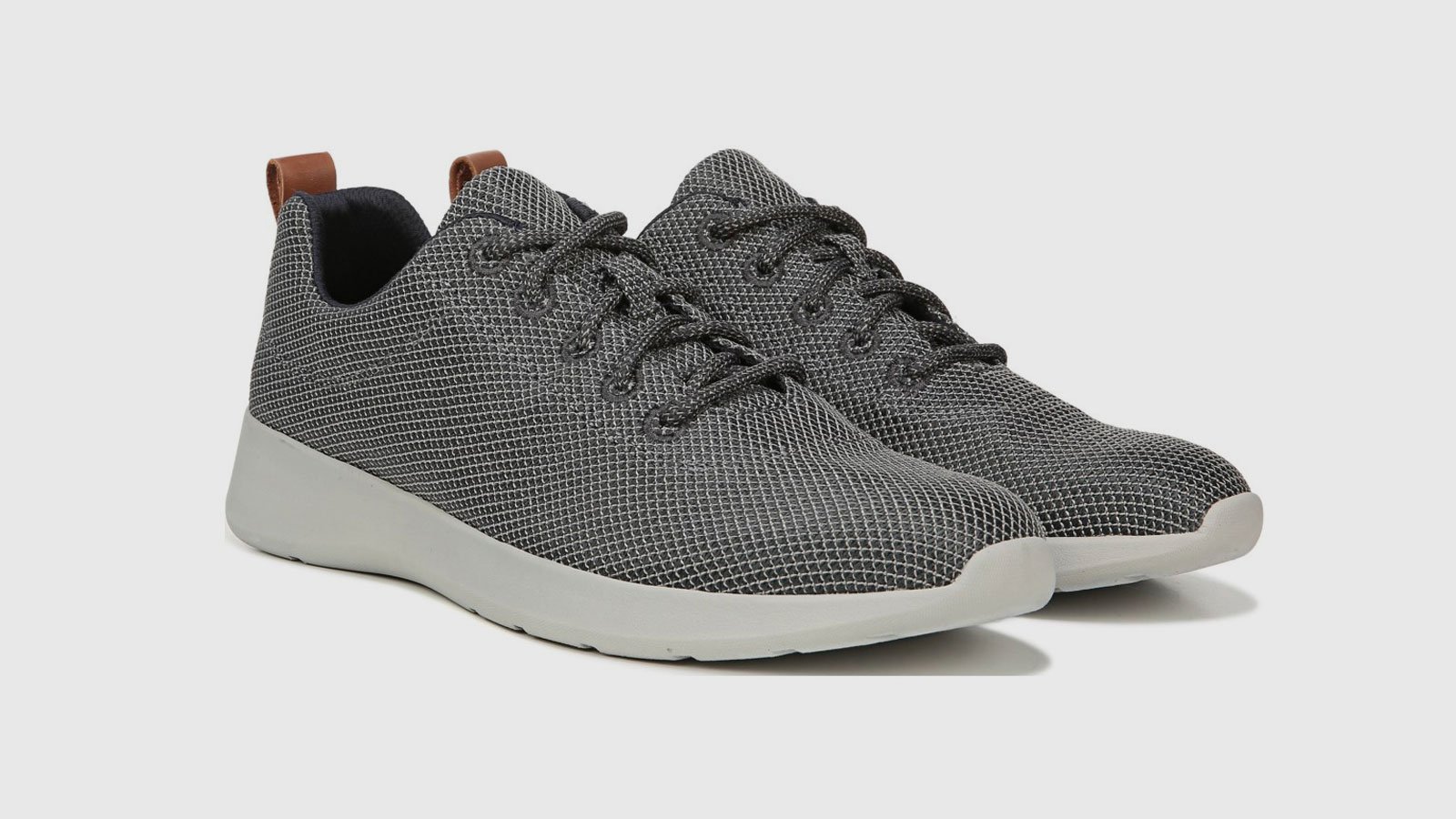 Photo credit: Dr. Scholl's
Dr. Scholl's Freestep Laceup Sneaker
At a glance, you may mistake these shoes for the aforementioned, higher-priced Allbirds. The freestep sneaker shares the same features of the Allbirds—lightweight, flexible, machine-washability—with the promise of comfort from a company synonymous with it. This offering is emblematic of Dr. Scholl's collections: sharp-looking kicks at bargain prices.
Price: $44.99 (Men's | Women's)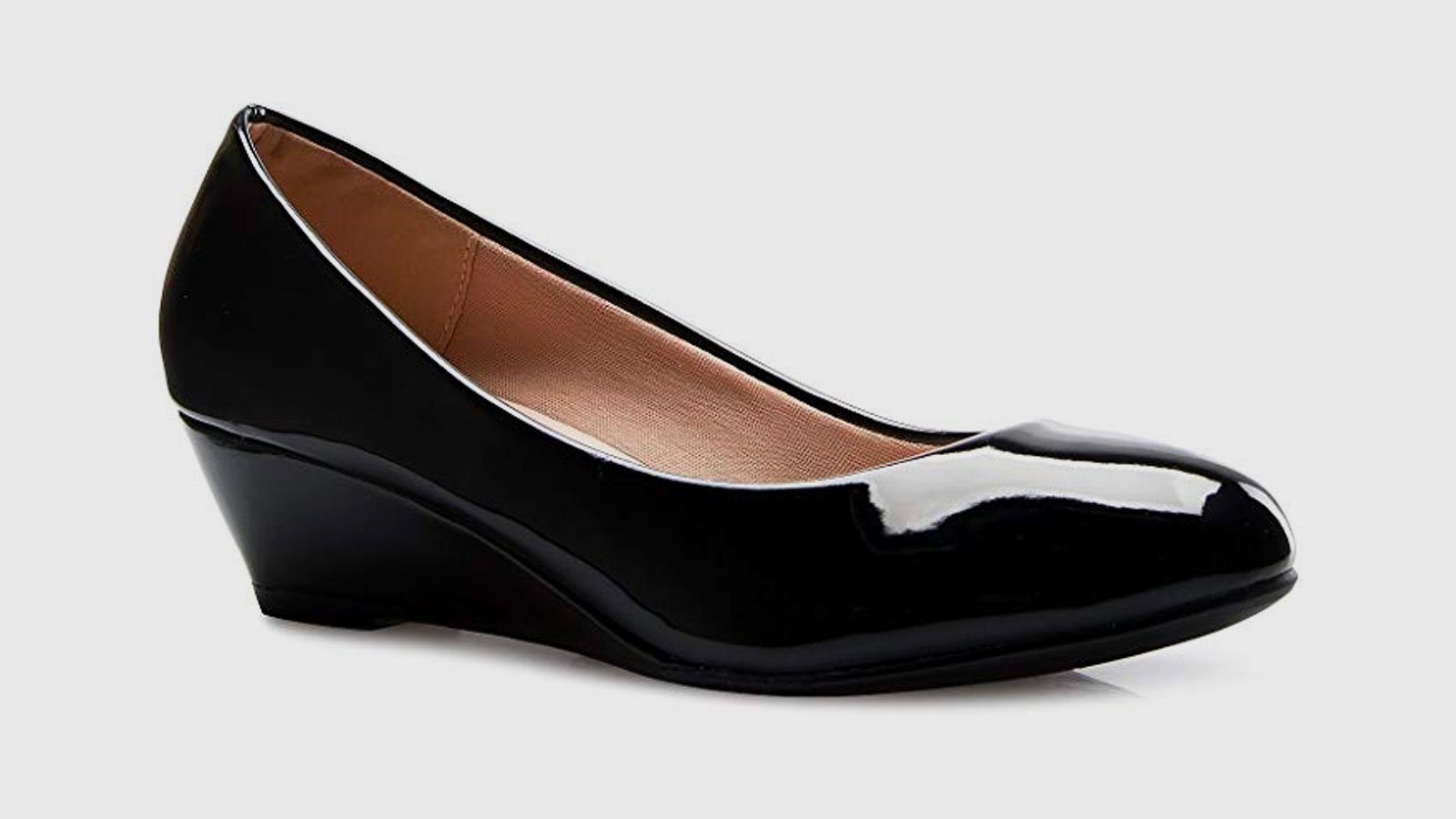 Photo credit: Olivia K
Olivia K Close Round Toe Low Wedge
If you're someone who overthinks your wardrobe when packing, these are the shoes for you. The basic colors can match almost any outfit, and if your particular pair doesn't quite get the job done, grab another at a low price. Or, if you prefer a more casual look, the sleek design means they'll slide into your suitcase with ease. That isn't to say they aren't comfortable—they very much are.
Price: $17.99 - $27.99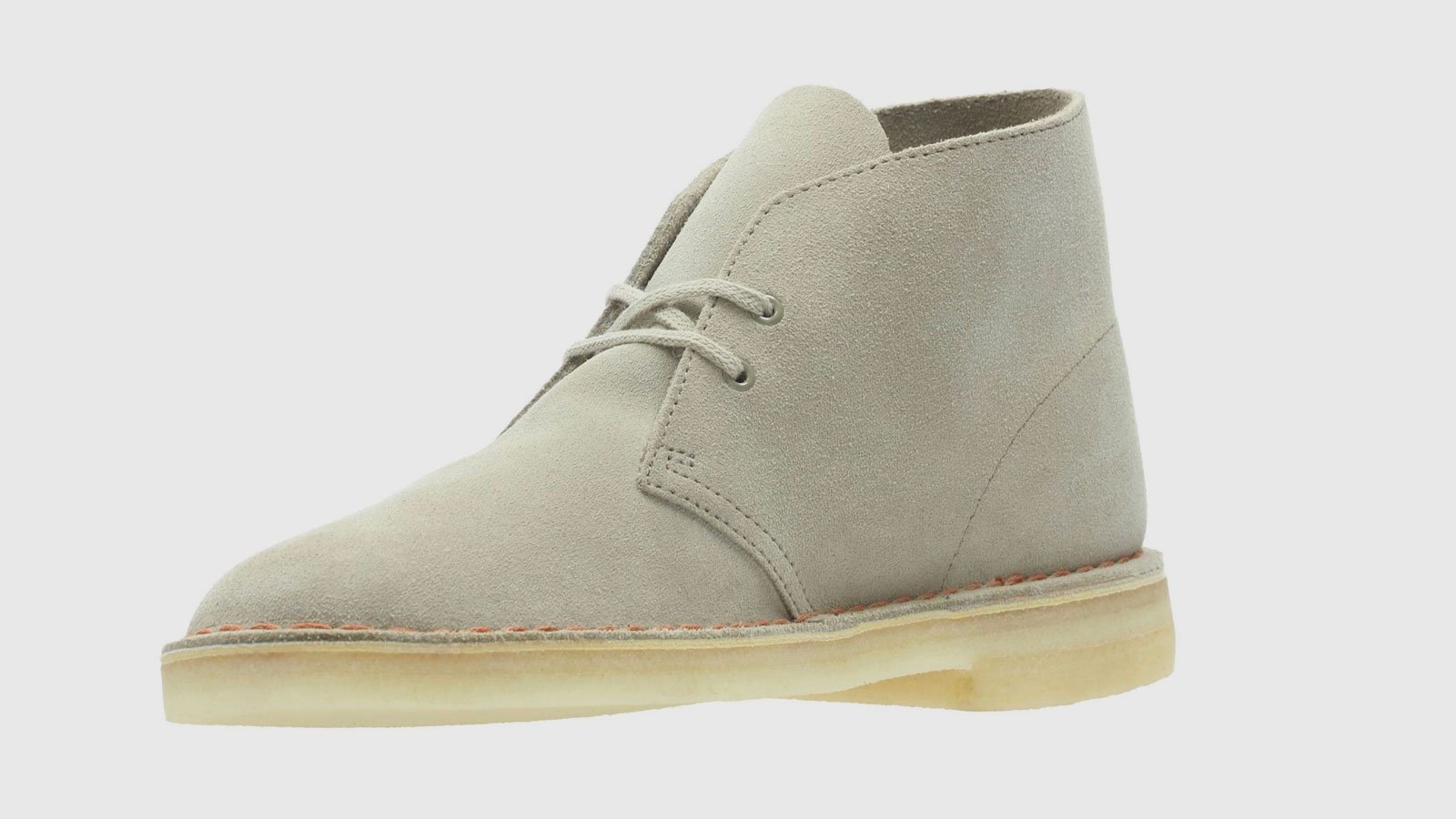 Photo credit: Clarks
Clarks Desert Boot
A true original with a neat origin story—these classics were inspired by shoes worn at a Cairo bazaar during World War II. They became popular with British officers and soon took off with the general public as well. They remain a go-to choice for customers seeking a lightweight boot, in a variety of colors, that can go straight from business hours to happy hours.