Unpack Upon Arrival
This is arguably the most common piece of advice you'll hear when it comes to best business travel practices for hotels, and with good reason: It's simple to repeat and easy to apply.
When you arrive, clearing out your carry-on will make your room feel more like home. Fold clothes neatly in the dresser, and hang shirts, pants, and jackets as needed. You'll benefit from a sense of accomplishment, as well as reduce the time spent making sure your button-up shirt is wrinkle-free.
Unpacking immediately will set an organizational tone for your business trip and help get you settled–which can go a long way in helping you focus and relax.
---
Set Up An Office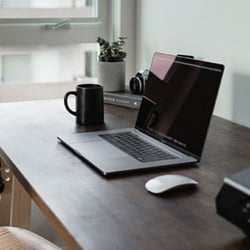 Just as you unpack your clothes right away, make it a priority to set up an office.
It doesn't have to be comprehensive, but plugging in your laptop at the desk and placing one or two trinkets from your home will help establish a work atmosphere.
Setting up a makeshift office in your room will make you feel more comfortable about finishing work there, if necessary, rather than in an actual office or business room.
---
Get Your Workout Done In The Pool
We think of the hotel pool as a haven for little ones. It can also be a great place to get some exercise in. Fitness centers have their drawbacks, especially those short on space and ventilation—not to mention the sweaty walk back to your room.
Instead, make your way down to the pool during off-peak times, and you may find you have it all to yourself. Tread water for several moments, then mix in some laps, and you won't feel guilty about skipping your normal workout. A hot tub or sauna nearby is an added bonus.
Research exercises ahead of time via YouTube or a simple Google search. You don't have to overdo it, either. Even a 10-15-minute workout can make a huge difference.
---
Bring Your Own Coffee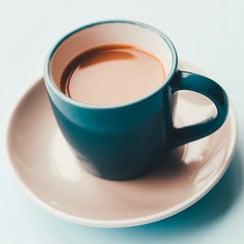 A cup of coffee, depending on its quality, can make or break your morning. Eliminate the guessing game by bringing your favorite brew from home with you on the road. This will help you maintain your routine, while offering some benefits you may not have considered: It'll force you to be active in the morning, and give you a taste base should you sample local coffees throughout the day.
And hey, if your coworkers stumble upon a poor cup, you can bail them out with the good stuff!
If space is a concern, pre-scoop your preferred-size pot of coffee into Ziploc bags.
---
Make Use Of The Iron
Experienced business travelers will spot wrinkled clothes from a mile away. You may have packed well, but lugging bags to and from the airport can still rumple the most well-kept shirts and pants. Add "iron clothes" to your to-do list to prioritize looking sharp throughout your trip.
Even better: Invest in a travel steamer. They're quick and easy to use, not to mention effective, especially with lighter blazers or suit jackets.
Allow plenty of time between ironing your clothes and actually putting them on. Sometimes wrinkles take time to smooth out, and rushing to do so rather than hanging the clothes up can damage the fabric.
---
Make A Plan For Dealing With Excess Noise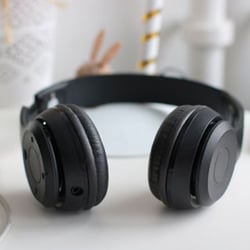 If you're traveling to a convention center, there's a good chance your hotel will be in a downtown location. In other words, peace and quiet won't necessarily be easy to come by.
Headphone companies such as Bose are now making wireless sleepbuds that use preloaded soothing sounds to block background noise. You can also mimic the effect using streaming services like Spotify or Pandora, both of which carry sleep-aid stations. If this is new to your sleep routine, however, it's a good idea to try it out at home for a few nights before experimenting on the road.
Just like televisions, iPhones have sleep timers. Set a timer on the clock app and change "When Timer Ends" to "Stop Playing." This is useful if you plan to play soothing sounds from your phone.
---
Leave A Good Impression
There is no set tip rate for hotel rooms. If you're traveling alone, $2-$3 a night is considered reasonable. If the service is above and beyond, consider more—especially if most of your expenses are taken care of by the company anyway.
In addition to a tip, leave a thank you note on a personalized card. Do this for the front desk as well as the cleaning staff. It's something that could help build your company's brand and reputation on the road. Leaving a review doesn't hurt either, and it may influence others to do the same for you.
In addition to business cards, consider bringing personalized thank you cards or stationary on your business travels.